Sprechstunde Binz
Feria de salud, belleza, fitness y bienestar

Sprechstunde es una feria de salud, belleza, fitness y el bienestar en isla de Ruegen. Expositores regionales y nacionales presentan una amplia gama de productos para el cuidado personal y productos de salud y fitness. Visitantes pueden aprender acerca de viajes de salud y nuevas opciones de tratamiento. Varias conferencias completan el programa.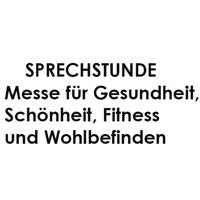 Audiencia:
visitantes profesionales y público general
Frecuencia:
anualmente
Organizador:
Gesundheitsinsel Rügen e.V.
Calandstr. 7/8
18528 Bergen, Rügen, Alemania
Tel: +49 (0)3838 3150167
Fax: +49 (0)3838 3150169
www.gesundheitsinsel-ruegen.de
Productos:
artículos de ocio, artículos deportivos, Ayudantes de enfermería, cosméticos naturales, productos homeopáticos, productos sanitarios, ...
Sectores:
bienestar, bienestar, cuidados, industria farmacéutica, salud, ...
Renuncia: *
Todos los datos sin garantía, salvo errores y modificaciones! El organizador del salón correspondiente se reserva el derecho de cambiar fechas o recintos feriales.
Specialist dealer for market stalls, exhibition stands and a ...
Our assortment reaches from folding tents, market screens and folding tunnels over Pagodas, advertising displays,...
Profi-faltzelt.de provides professional equipment for promot ...
Highest quality and durability are our standard in our products. As a specialist for professional roofing and...
We plan and organize unique exhibiton stands at home and abr ...
We plan and organize unique exhibiton stands at home and abroad, having gained more than 10 years of event...
Custom booth design-booth construction-Turn key service-I&D- ...
With over 20+ years of experience in trade show and event marketing, eXponat offers a wide range of "turn-key"...