Gardenia Poznan
Exposición de Horticultura

Gardenia hortícolas contratantes Exposición en Poznan fue organizada durante la Feria Internacional de Reproducción Animal Farma. El nuevo evento en el calendario de plan de mediano plazo se dedica a los productores y distribuidores que ofrecen productos y servicios necesarios para llevar a cabo la actividad empresarial en el ámbito de los cultivos hortícolas, cultivos protegidos y la fruticultura. Un factor detrás del cambio en el calendario de comercio justo es la fecha de la reunión. El invierno es una época mucho más conveniente para los jardineros y cultivadores de frutas para celebrar reuniones de negocios, como en el otoño suelen ser ocupados con la cosecha. El Gardenia se complementará con un programa variado de eventos tales como seminarios y exposiciones dedicadas a los problemas actuales que enfrenta el sector hortofrutícola.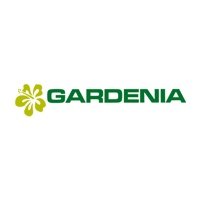 Fecha:
28.02.2014
-
02.03.2014
*
Audiencia:
visitantes profesionales y público general
Frecuencia:
anualmente
Contacto de Feria:
gardenia.mtp.pl
Lugar de la Feria: *
Poznan International Fair Grounds
Glogowska Street 14


60734

Poznan

,

Polonia



Organizador:
Poznan International Fair Ltd.
ul. Głogowska 14
60734 Poznan, Polonia
Tel: +48 (0)61 8692000
Fax: +48 (0)61 8692999
www.mtp.pl
Productos:
caballetes, cortadoras de césped, cortasetos, hachas, Herramientas, macetas, motosierras, palas, rastrillos, riego, tijeras de jardín, tractores, ...
Sectores:
agricultura, herramientas, horticultura, jardines, técnicas agrarias, ...
Renuncia: *
Todos los datos sin garantía, salvo errores y modificaciones! El organizador del salón correspondiente se reserva el derecho de cambiar fechas o recintos feriales.
The ACETEC GmbH is a service provider of media and event tec ...
From our substantial inventory we lease: – Video- and data-projectors – seamless plasma displays – LED...
Upon request, we produce dummies, mockups and prototypes for ...
Bien avant que le premier emballage ne soit produit nous confectionnons des «dummies», maquettes et prototypes...
O.F.F.
60489 Frankfurt am Main, Alemania
Quiere presentar su empresa en ferias? Con nosotros puede de ...
El stand de la feria es la tarjeta de visita de su empresa. En el puede usted mostrar sus productos, convencer al...
Somos una empresa con un verdadero espíritu de servicio en ...
Our services range from individual planning to handing over of booths that are ready for use at competitive prices!...
our range of service: international full service event agenc ...
KultBuero offers the entire spectrum of Live Communication. An exhibition booth is a visual communication element and...