Oberrhein Messe Offenburg
(Feria Regional)
Exposición de Consumo

La Feria Oberrhein en Offenburg es el mayor consumidor de comercio justo en el sudoeste de Alemania. También es tradicional la exposición. A los espectadores magnéticos son los muchos espectáculos especiales, dentro de la exposición real standfinden. Los visitantes esperan una amplia gama de diseño externo a la planta de interior. La Feria Oberrhein en Offenburg tiene muchas salas de salas de exposiciones convertido en los temas. Diversos temas, como los deportes o la energía de consultoría, impresionar a los visitantes.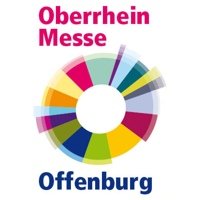 Fecha:
28.09.2013
-
06.10.2013
*
Audiencia:
visitantes profesionales y público general
Frecuencia:
anualmente
Contacto de Feria:
www.oberrheinmesse.de
Lugar de la Feria: *
Messe Offenburg
Schutterwälder Str. 3


77656

Offenburg

,

Alemania



Organizador:
Messe Offenburg-Ortenau GmbH
Schutterwälder Str. 3
77656 Offenburg, Alemania
Tel: +49 (0)781 92260
Fax: +49 (0)781 922677
www.messeoffenburg.de
Productos:
agua, aire acondicionado, bicicleta de montaña, bicicletas, camiones de transporte de vehículos, caravaning, Cocinas, convertibles, cosméticos, equipo de camping, garajes, joyas, material deportivo, moda, muebles, pick-ups, piscinas, ropa deportiva, saunas, solarium, textil, ...
Sectores:
artesanías, comunicación, ocio, servicios, ...
Renuncia: *
Todos los datos sin garantía, salvo errores y modificaciones! El organizador del salón correspondiente se reserva el derecho de cambiar fechas o recintos feriales.
Specialist dealer for market stalls, exhibition stands and a ...
Our assortment reaches from folding tents, market screens and folding tunnels over Pagodas, advertising displays,...
Profi-faltzelt.de provides professional equipment for promot ...
Highest quality and durability are our standard in our products. As a specialist for professional roofing and...
Alquiler de máquinas de café, máquinas de café, titular ...
Gain, de vos invités, clients, employés et immédiatement au contact doux moments inoubliables avec plaisir. A...
Upon request, we produce dummies, mockups and prototypes for ...
Bien avant que le premier emballage ne soit produit nous confectionnons des «dummies», maquettes et prototypes...