InProdMash Kiev
Feria internacional para el procesamiento y envasado de alimentos, productos de confitería y de bebidas

InProdMash en Kiev es una plataforma de comunicación e información de la industria alimentaria y ofrece la oportunidad de presentar las empresas expositoras y sus productos a un público especializado. Los visitantes pueden conocer en profundidad y completa información sobre las últimas novedades, tendencias, productos y servicios de las diferentes áreas.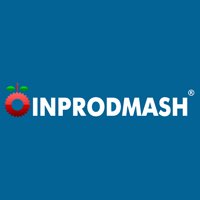 Fecha:
10.09.2013
-
12.09.2013
*
Audiencia:
únicamente para visitantes profesionales
Frecuencia:
anualmente
Contacto de Feria:
inprodmash.com
Lugar de la Feria: *
IEC - International Exhibition Center
15 Brovarsky Ave


02660

Kiev

,

Ucrania



Organizador:
Acco International
40-B, Peremogy Ave.
03680 Kiev, Ucrania
Tel: +38 (0)44 4563804
Fax: +38 (0)44 4563804
www.acco.ua
Productos:
aditivos alimentarios, aire acondicionado, aminoácidos, aromas, bombas, colorantes, compresores, especias, hornos, levadura, líneas de producción, plantas embotelladoras, proteínas, salsas, sistemas de almacenamiento, sistemas de ventilación, transportadores, ...
Sectores:
alimentarias, alimentos, bebidas, ...
Renuncia: *
Todos los datos sin garantía, salvo errores y modificaciones! El organizador del salón correspondiente se reserva el derecho de cambiar fechas o recintos feriales.
We are constructor in Germany and Europe. ...
We are constructor in Germany and Europe.
across europe operating, professionell, attractiv Baristi an ...
Our task is, that your Guests and so our Guests also, gets alltime a perfect Café/Cocktail. wether Espresso,...
messePLUS provides companies professional staff for trade fa ...
Our employees are the ideal representatives for your company's image at exhibitions, events, conferences, sales...
Upon request, we produce dummies, mockups and prototypes for ...
Bien avant que le premier emballage ne soit produit nous confectionnons des «dummies», maquettes et prototypes...