Christmas Hanóver
Feria de navidad

En la Christmas en Hannover decoraciones se mezclan y se combinan - a veces rico, a veces detallada, a veces llamativa, a veces sólida. Pero decoración clásica y la tradición no llegar demasiado corta en la Christmas y expositores muestran una amplia variedad de artículos de Navidad muy populares, tales como conos de bolas, el hielo y el pino, los arreglos florales y coronas de Navidad, cascanueces y mucho más. Si innovadores o tradicionales - la Christmas es la pauta en términos de diseño de la época más hermosa del año.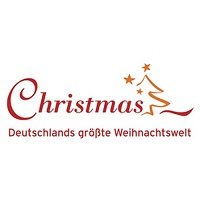 Fecha:
12.10.2013
-
20.10.2013
*
18.10.2014 - 26.10.2014
Audiencia:
en público
Frecuencia:
cada dos años
Contacto de Feria:
www.heckmanngmbh.de
Lugar de la Feria: *
Messe Hannover
Messegelände


30521

Hanóver

,

Alemania



Organizador:
Fachausstellungen Heckmann GmbH
Europaallee / Bürohaus 7
30521 Hanóver, Alemania
Tel: +49 (0)511 8930400
Fax: +49 (0)511 8930401
www.heckmanngmbh.de
Productos:
adornos de Navidad, Adornos navideños, Arcos, arreglos navideños, bisutería, bolas de Navidad, carámbanos, cascanueces, conchas, guirnaldas de Navidad, libros de Navidad, miel de platos, piñas, pirámides de Navidad, platos de Navidad, tabaquismo, tarjetas de Navidad, velas de cera de abeja, ...
Sectores:
artículos de navidad, artículos para regalos, ...
Renuncia: *
Todos los datos sin garantía, salvo errores y modificaciones! El organizador del salón correspondiente se reserva el derecho de cambiar fechas o recintos feriales.
Specialist dealer for market stalls, exhibition stands and a ...
Our assortment reaches from folding tents, market screens and folding tunnels over Pagodas, advertising displays,...
Profi-faltzelt.de provides professional equipment for promot ...
Highest quality and durability are our standard in our products. As a specialist for professional roofing and...
Alquiler de máquinas de café, máquinas de café, titular ...
Gain, de vos invités, clients, employés et immédiatement au contact doux moments inoubliables avec plaisir. A...
We plan and organize unique exhibiton stands at home and abr ...
We plan and organize unique exhibiton stands at home and abroad, having gained more than 10 years of event...