Alpinmesse Innsbruck
Feria de la información justa los amantes del aire libre y el personal guía alpino

El Alpinmesse en Innsbruck es un lugar de encuentro para los fabricantes, minoristas e instituciones alpino en los últimos productos y tendencias de la montaña zona deportiva será presentada directamente por los fabricantes. Instituciones de los Alpes, tales como Asociaciones de Rescate de Montaña, también se informará sobre las últimas normas de los deportes de montaña. En conferencias magistrales y talleres entusiastas alpino recibir formación gratuita de profesionales. El variado programa se completa con la escalada de eventos y presentaciones multivisión por los montañeros extrema.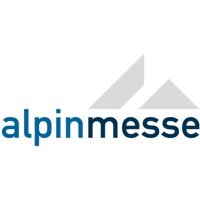 Fecha:
09.11.2013
-
10.11.2013
*
Audiencia:
en público
Frecuencia:
anualmente
Contacto de Feria:
alpinmesse.info
Lugar de la Feria: *
Messe Innsbruck
Kapuzinergasse 11


A-6020

Innsbruck

,

Austria



Organizador:
Österreichisches Kuratorium für alpine Sicherheit
Olympiastr. 10
A-6020 Innsbruck, Austria
Tel: +43 (0)512 365451
Fax: +43 (0)512 36545119
www.alpinesicherheit.at
Productos:
arnés de seguridad, bastidores soporte, bolsas de aire avalancha, esquí, filtro de agua, gira, gira enlaces, material de escalada, material de montaña, mochilas, mosquetón, nutrición deportiva, palas, prismáticos, sacos de dormir, sistemas de avalancha de rescate, sistemas de cable de seguridad, sondas, ...
Sectores:
deportes alpinos, deportes de invierno, montañismo, técnicas alpinas, ...
Renuncia: *
Todos los datos sin garantía, salvo errores y modificaciones! El organizador del salón correspondiente se reserva el derecho de cambiar fechas o recintos feriales.
Upon request, we produce dummies, mockups and prototypes for ...
Bien avant que le premier emballage ne soit produit nous confectionnons des «dummies», maquettes et prototypes...
Somos una empresa con un verdadero espíritu de servicio en ...
Our services range from individual planning to handing over of booths that are ready for use at competitive prices!...
our range of service: international full service event agenc ...
KultBuero offers the entire spectrum of Live Communication. An exhibition booth is a visual communication element and...
Trade Fair Staff:Service-VIP- and Modelhostesses,multilingua ...
Our Service-, VIP- and Modelhostesses with experience and good references, bilingual and multilingual hostesses and...